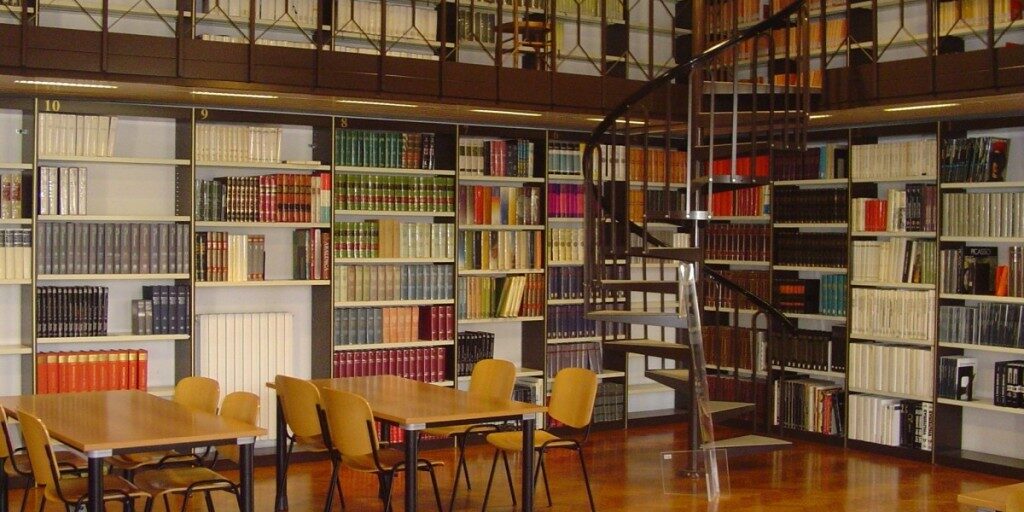 Located in the renovated building of the former monastery of the Poor Clares of Saint Lucia, the Paroniana Municipal Library has about 140,000 ancient and modern volumes, sixteenth-century editions, codices and incunabula, and is named after Monsignor Giovanni Filippo Paroni, the bibliophile bishop.
Modern volumes range from the humanities to the scientific ones, and the collection grows every year. The library, which performs the dual function of protecting rare and valuable heritage and that of public reading, is divided into several sections.
The rare and ancient books section contains incunabula and valuable codes for miniatures, writing and antiquity (X – XI century), sixteenth-century editions, 1600s atlases and herbaria.
The Local Section collects documents that testify the history of the city and the evolution of the territory.
The Youth Section is organized in two brightly furnished spaces: the first accommodates the very young, while the other children up to 16 years. Here they can read, study, meet friends.
The Newspaper Section collects local pages and current magazines of various subjects.
The Library carries out a lively cultural activity aimed at promoting books and reading with the presentation of books, conferences and debates. Among the various events, the annual Literary Prize City of Rieti stands out.